Words can't describe how we felt as we assembled on the steps of the Brisbance Convention Centre on Saturday 6th May, ready to take our competition package onto the national stage.
To recap: We had worked like trojans in preparation for the 2020 Convention - we all wanted to put on our best performance for (at the time) new Director Liz Hah. Then suddenly Covid arrived, the Convention was cancelled, and the rest - as they say - is history, Three long years worth of history.
Like singing/performing groups the world over, we worked hard through restrictions and lockdowns - zooming, performing virtually, doing whatever it took to keep ourselves singing and our group going, through this most difficult period of our chorus history.
Now, at last, stunningly led by Elly Upsall and masterfully coached by Jan McCarthy, we were able to take the package that had been put together by Liz all that time ago, and deliver it for the judges and audience in Brisbane.
We loved our time on stage. We thought we did well. We felt like we had finally kicked the Covid monkey off our backs.
But then, when the results were announced, the unexpected thrill of being awarded 2nd Place in the Small Chorus Division - and 8th place overall - well, that was indescribable.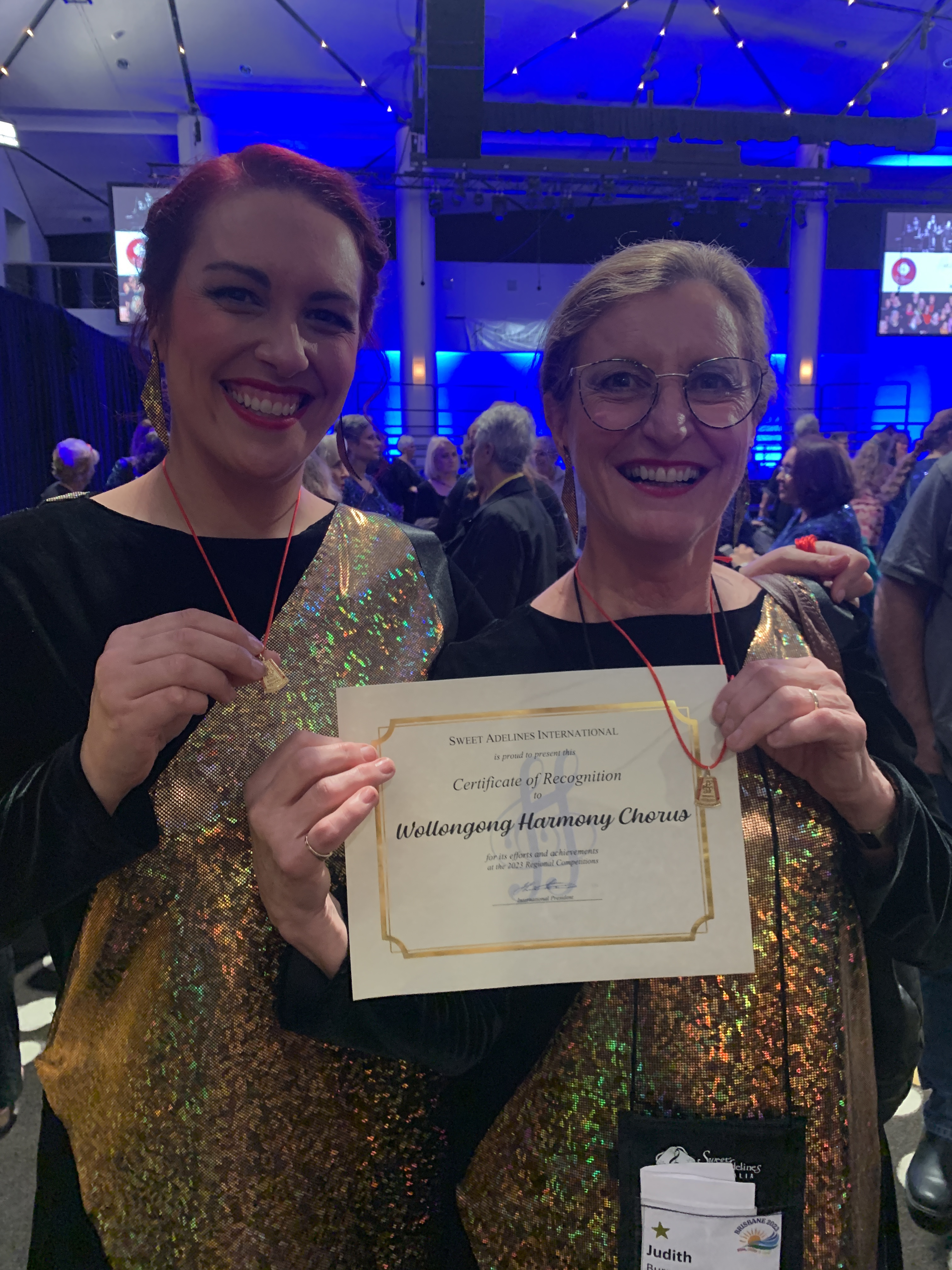 (Director Elly Upsall and Team Coordinator Judith Burns accepting the award.)